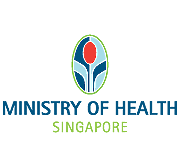 During the Committee of Supply debate in Parliament on 6 and 7 March 2012, I presented a number of proposals on improving affordability and service quality in our healthcare system. Here is a summary of my points:
Managing hospital resource constraints
1. Bed crunch. With the current high bed occupancy rates, can we be sure our hospital system will be able to cope in the event of a major outbreak or a national disaster, without resulting in preventable deaths?
2. Suggested that restructured hospitals could convert some of their private wards to subsidised wards, so that more bed space can be created.
3. Doctors' Professional Fee Scheme. Regarding the Fee Scheme component of doctors' remuneration, under which a doctor who sees non-subsidised patients earns more under this scheme than one who treats more subsidised patients, I asked if it would have an effect of incentivising doctors to see private and foreign patients, over subsidised local patients? Is it possible that some senior doctors are seeing a higher proportion of private patients and leaving the subsidised patients to the more junior doctors? If so, would the subsidised patients be losing out because the more senior doctors spend less time seeing them, or will the junior doctors get burnt out by the high patient load, contributing to their departure for private practice?
4. Suggested adjustments to the Fee Scheme, to reward doctors based on the number of patients they see and the complexity of the cases, regardless of whether these are subsidised or non-subsidised patients.
Increasing MediShield coverage
1. Babies with congenital problems. Suggested providing pregnant women an option to buy a MediShield rider to cover for any congenital problems or prematurity-related complications. This should be done before any problems are diagnosed. It would be a one-off payment for the rider, and it could be actuarially adjusted upwards for older women, as they are at a higher risk of having babies with congenital problems or prematurity-related complications. This will provide the insurance coverage if the baby is later diagnosed with a problem, yet it would ensure a large enough risk pool to cover the potential pay outs. Overall, this change should not require any increases in premiums.
2. Age cap. Suggested doing away with the age cap of 90 years old for MediShield altogether. There are only about 11,000 Singaporeans aged above 90. Some of them may have outlived their own children or siblings, and have no direct relatives to support them.
4. Premium increases. I noted that some enhancements to MediShield coverage may require premium increases. However, based on the Minister's reply to my Parliamentary Question last November, each year between 2006 and 2010, MediShield collected an average of $131 million more in premiums than it paid out in claims. While I appreciate the need to set aside a portion of the premiums as reserves, suggested the Ministry re-look at whether the premiums collected can be used to cover at least part of the increased coverage, instead of passing the additional cost entirely to policy holders.
5. Cross subsidy across ages. Currently, MediShield premiums vary widely according to members age, from $30 per year for those aged below 30, to $1,123 for those in their 80s. This imposes a heavy burden on older members, many of whom may be retired or have exhausted their Medisave. If premiums need to be increased to cover the additional claims, can they be increased for working adults instead of for the elderly?
[My full speeches can be found here and here.]
—————————-
These are segments of Health Minister Gan Kim Yong's responses on 6 and 7 March 2012:
6 March 2012
Assoc Prof Muhammad Faishal, Ms. Lina Chiam and Mr Gerald Giam highlighted the shortage of hospital beds and asked how we are going to address it.
Let me share with this House our long- and short-term plans to expand capacity across our healthcare sector. To tackle the short term demand, our hospitals have over the years improved their processes to reduce admissions and facilitate discharges. Mrs Lina Chiam would be glad to know that innovative initiatives such as discharge lounges have been introduced for discharged patients to wait for their family members to pick them up, enabling beds to be turned over more quickly for incoming patients. Where possible, our hospitals have also added more beds in an incremental way, by optimising space and converting administrative areas into medical facilities and bed space. For example, the Singapore General Hospital (SGH) moved more than 800 non-frontline staff offsite to commercial buildings over the years, and converted the administrative and office space to add over 50 beds and 20 outpatient consultation rooms. We will continue to explore ways to optimise the available bed capacity and space wherever possible. We also make use of private wards for subsidised patients when necessary, as suggested by Mr Gerald Giam.
*    *    *    *    *
Mr Patrick Tay, Assoc Prof Dr Muhammad Faishal Ibrahim and Mr Gerald Giam asked how we were going to address our healthcare manpower needs. First, we will train more healthcare professionals locally by expanding the intake of our schools. The Lee Kong Chian School of Medicine will open next year with an initial intake of 50 students and this will grow to 150 eventually. With the third medical school, we expect to boost our locally-trained doctors to 500 a year, across the three medical schools. We will also be expanding the dentistry intake from 48 to 80. To train more nurses and pharmacists, we intend to expand the annual intakes for nursing from 1,700 to 2,700 as well as for pharmacy from 160 to 240.
Second, even with the increase in local training pipelines, we will still need to supplement our workforce with foreign-trained professionals, both Singaporeans and foreigners. We have stepped up efforts to attract back overseas-trained Singaporeans through the pre-employment grant for medical students studying overseas. The response has been encouraging thus far, with 89 grants given out since 2010.
*    *    *    *    *
As we build greater capabilities, we have to ensure that the recognition and rewards are commensurate. While pay is not everything, it is still an important factor to retain and attract high calibre individuals to pursue careers in the public healthcare sector. For this reason, my Ministry embarked on a review of the healthcare professionals' pay.
Over the past year, we gathered feedback from public sector doctors on how we could improve recognition and rewards. Besides more competitive pay, many of them told us that they wanted a pay system that reinforced a greater sense of public sector ethos and values and that recognised and rewarded doctors for looking after all patients, regardless of whether they are subsidised or full-paying. Individual doctors also wanted greater clarity around their diverse roles – in clinical service, education, leadership and research – and wanted recognition for excellence in these areas.
We will therefore introduce a new and more competitive pay framework for doctors that is aligned with our public healthcare ethos and values. The framework will better recognise public sector doctors for the complexity of their clinical work, quality outcomes and workload regardless of patient class – a point made by Mr Gerald Giam earlier. We will also strengthen the recognition for doctors who play crucial roles in education, administration, leadership and research.
*    *    *    *    *
7 March 2012
Mr Gerald Giam asked if some of the MediShield reserves can help to offset these premium increases. Sir, these reserves are crucial in ensuring the long-term sustainability and viability of the MediShield Fund. Their main purpose is to provide an adequate capital buffer in accordance with MAS's guidelines, and to fund other liabilities, such as future treatment costs and premium rebates for policyholders when they age. I will talk about the premium rebates shortly. Ultimately, MediShield operates on a not-for-profit basis, with premiums actuarially are calculated to cover expected payouts and meet the MAS risk and reserve requirements. The reserves ensure that MediShield will be able to honour policyholders' future claims. We have instead addressed potential affordability concerns through targeted Medisave top-ups.
Several Members highlighted the challenges faced by the elderly and vulnerable in particular in paying for their healthcare expenses. We have paid special attention to ensuring that the elderly can afford healthcare services. First, to strengthen protection for the elderly, we will be extending MediShield coverage from 85 to 90, given the longer life expectancy today. This will ensure that Singaporeans will be covered by MediShield for most, if not all, of their lives.
Some MPs have asked whether we can extend beyond 90 and maybe provide lifetime coverage. Sir, it is something that is very attractive, but we must be very cautious about doing so, as there is really limited risk-pooling at ages far beyond the life expectancy, which currently stands at 82. Although Prof Lateef mentioned that she had met quite a number of elderly above 90 in her clinics but the total number in Singapore remains rather small. With the small number of people with a higher risk profile, the premiums can be very expensive and they may become unaffordable for some and they will drop out of the scheme. Nonetheless, we will study how we can help those above 90 in other ways.
Mr. Gerald Giam asked if MediShield premiums can be increased for working adults to offset the increases for the elderly. I hope I understand what he meant. I presume that he is talking about, as a person when you are younger, you accumulate more, you pay more and when you get older you pay less. In fact, MediShield was designed to have an element of this, where policyholders "pre-pay" a bit more when they are young, and this amount is then held within the MediShield Fund to support premium rebates in their old-age. This is the premium rebate that I talked about earlier. This forms part of the reserves. By paying more today, younger policyholders will pay less in premiums when they are no longer working, when they are older.
If Mr Giam is suggesting that we ask the younger generation to support the older generation, I think that could be problematic. Increasing premiums for the younger generation to cross-subsidise claims by the elderly, if this is what Mr Giam suggests, may not be viable in the long-term. With an ageing population, each young policyholder will face increasingly higher premiums in order to support the growing number of elderly policyholders. This may not be acceptable to the younger generation and the younger people may choose to opt out, affecting not only the older generation but also their own insurance. With the GST Voucher for Medisave and the one-off top up just announced in this Budget, the Government is stepping in in a big way to help older Singaporeans afford healthcare costs, without adversely affecting the younger ones.
Through the MediShield review, we hope to address the needs of a few vulnerable groups, be it the elderly, those with congenital conditions, or those who require inpatient psychiatric care.
*    *    *    *    *
Mr Gerald Giam also asked us how we intend to be more efficient and better optimise our existing manpower resources. Underlying all these questions is this – how do we make sure that we make the best use of the resources that we have, and that whatever we spend now is sustainable in the long term?
A key driver for the increase in healthcare costs is improvements in medical care – technology, new and improved drugs, better treatments, breakthroughs in surgical techniques – that improve quality of life and extend life. This is good for patients and their families. However, as a society, we cannot afford to support and subsidise all new treatments "at all costs". New does not necessarily mean better. We need to consider what appropriate and cost-effective treatment is.
As a system, we need to do our best to bend the cost curve – to reduce inefficiencies and discourage over-consumption. Let me share two key fundamental principles that will serve us well. First, we must always strive to innovate, increase productivity and develop new and more cost-effective models of care. Wherever we can, do more with less. One of the ways we achieve this is through technology. Take tele-ophthalmology, for example, which allows ophthalmologists, located in the hospitals, to "look into" the eyes and the retina of patients in the polyclinics. The optometrists in the polyclinic prepare the images which are transmitted to the hospital ophthalmologists for assessment. Those with minor conditions such as dry eyes can receive the medication that they need at the polyclinic, and only those with more serious conditions will need to be referred to the eye specialist clinic for further assessment. This brings care to the community level, and cuts down unnecessary visits to specialists, saving costs for patients and freeing up resources of the hospitals.
To improve efficiency and productivity in our healthcare system, we will set aside $20 million for a fund called Healthcare Productivity in Acute Services Scheme (Health-PASS). The hospitals can make use of this fund to pilot and implement projects that improve productivity and efficiency. A similar scheme will be introduced in the ILTC sector.
Co-payment by patients is another fundamental principle to prevent unnecessary over-consumption of healthcare services which will drive up costs. Through co-payment, the patient shares part of the responsibility of spending his healthcare dollar smartly. He is more likely to weigh the treatment options or choices of drugs and choose a more cost-effective option. It will also ensure that healthcare providers are more cautious in prescribing treatment to ensure patients can afford the co-payment. We want to avoid the pitfall of countries where healthcare is virtually free, resulting in an insatiable demand from patients for healthcare services, runaway healthcare spending and an increased fiscal burden that is eventually borne by all taxpayers.
—————————
Following these Minister's responses, I sought further clarifications from Minister:
Mr Gerald Giam Yean Song: I thank the Minister for his responses and I look forward to working with him to make this Healthcare 2020 Plan work. I have two clarifications, Sir.
I was not asking to draw down from MediShield reserves as I know that would not be sustainable. Instead, what I suggested was that given the very healthy financial position of MediShield, perhaps not all the annual costs increases from the enhanced coverage for the elderly have to be automatically passed to policy holders through premium increases.
My second clarification is the point about the cross-subsidy of MediShield premiums across ages. My main concern is actually the high premiums payable by the elderly who have no other source of income. I am not saying that premiums must be equal across all ages but that the enhanced coverage that I proposed in my cut could come from small premium increases for the many working adults. I do not think many working adults will begrudge paying a bit higher premiums to cover the 11,000 seniors above age 90.
And, Sir, I have three questions: is the Minister saying that MediShield currently has no cross-subsidy across ages? Is this a key principle of our healthcare financing approach, or is it only for MediShield? And, thirdly, how does this gel with the expectation for adult children to use their Medisave to pay for their parents' medical treatment before Medifund assistance is provided? Is this not a subsidy across generations of an even worse kind since many of these are low-income children paying for retired parents who have exhausted their Medisave accounts.?
Mr Gan Kim Yong: Sir, I have explained the need for MediShield reserves. And even as we look into the future when we review the MediShield this year, we also need to look at the adequacy of the reserves. As we enhance the benefits and look at the claim experiences of previous years, we will have to decide how much of reserves need to be put aside for the coming five-year period. And therefore for every revision to the premium, we will have to take into account what proportion of it needs to be put aside for reserves, partly for the capital adequacy required by MAS and also partly for the loyalty rebate in future which I explained.
As an individual when you are younger, when you are able to earn a regular income, there is a loading on your premium. This loading is not for other people but for yourself, so that when you are older, your premium would be lower than what it would have been. As you get older, you would appreciate that the number of people shrinks and the claims go up. And so as you get older, for the older cohorts, their premiums are going to be very high and that is why we have this arrangement for pre-funding. So, as an individual you pre-fund yourself; when you get older, you then draw on this rebate which comes from the reserves. And so in the design of the scheme, as we move forward, you will not want to put aside more than what is necessary; but we need to be advised by the actuaries on what is adequate. So I would assure Mr Giam that we will be very careful because we do not really want to increase premium unnecessarily. But if it is necessary for reasons of prudence, then I think we ought to do so.
Your second question on premiums across ages: for MediShield, the design of the scheme is such that each cohort will be risk-pooled together, so there is very little cross-subsidy between younger generation and older generation.
But if we start to do that, and as the younger generation begin to shrink, you will have a bigger problem in future for the younger generation to shoulder the insurance premium for the older generation, if it is built into the structure of the MediShield. Because once you go on that structure, that means the older generation is not paying their own premium. And you will find that as the younger generation grows older, they are already not paying their own premium and they are relying on the next generation to pay for them. And this inter-generation subsidy is between people who are unrelated. So I think it is a lot more difficult to persuade the younger generation to accept this. The risk of that is that some of the younger generation may opt out of the MediShield scheme and join other schemes that do not have this cross subsidy. Therefore, we have to be very mindful. Even the loyalty rebate I talked about, we also have to be very careful not to overload a person when he is younger. Because when he compares his own insurance premium versus premiums that are available in the private sector, they may ask, "why is my premium so expensive today?" Because he may or may not be aware that there is a loyalty rebate that will benefit him in future. So some of them may actually decide to drop out, and once they drop out, there will be problem, because they may not be able to rejoin due to pre-existing conditions. So, as we adjust some of these parameters, we have to be mindful and be very careful.
Mr Giam talked about Medisave sharing between generations. I think I have answered that question in a previous parliamentary Question. The answer – and I also mentioned it in my speech – is that family support remains an important component. But I also said in my speech that we have to recognise that the older generation has a lot more burden and we want to make sure that they too have a sufficient amount to meet their healthcare needs. And that is why, in this Budget, we have provided top-ups for the older generation, and the one-time top-up is specifically to help members pay for the increases in the MediShield premium when we adjust it. We want to strengthen family support for our Singaporeans but, at the same time, we recognise that we have to be very mindful that the older generation would have a higher burden, and we find different ways to help them. So our top-up is one way.
—————
[Source: Parliamentary Hansard]