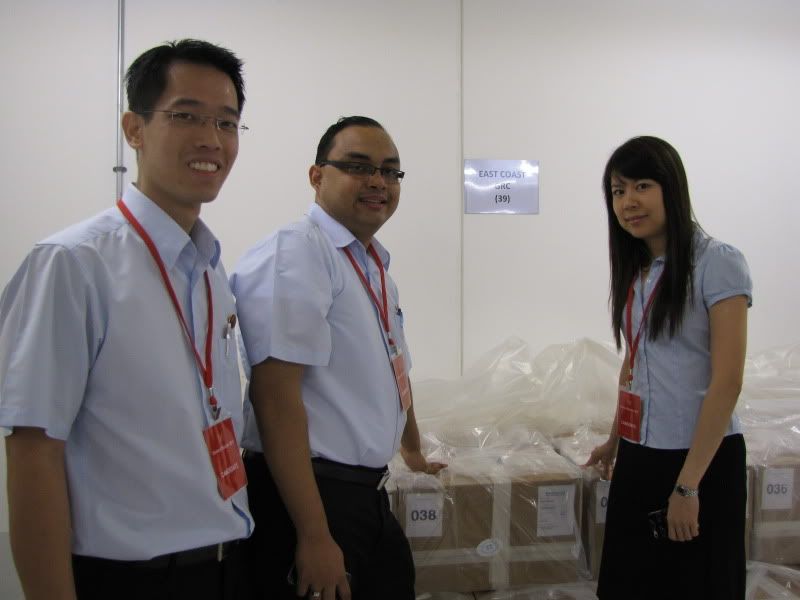 This morning, 17 Workers' Party candidates in the General Election 2011, together with a few candidates from the PAP, NSP and SDP, witnessed the destruction of the ballot papers from the election.
Under Singapore law, after an election, ballot papers must be sealed and stored in a secure vault in the Supreme Court for a period of six months, in case there are any disputes in the election results that require a recount. After the six months, they are to be destroyed so as to ensure that the votes cannot be traced back to individual voters.
Our Saturday morning started at 8am in the Supreme Court, where we were taken to the vault to inspect the seals on each of the ballot boxes, which were grouped by constituency. The seals were all intact.
The boxes were then loaded onto lorries and driven in a convoy to Tuas South Incineration Plant. We followed the lorries in our cars. At the incineration plant, we witnessed the boxes being tossed into the incinerator to be burned.
This confirms my confidence in the integrity of the electoral process in Singapore–that all the votes are secret and cannot be traced.
Please share this with your friends and family who may have doubts about voting secrecy in Singapore.
More photos on the WP Facebook page.