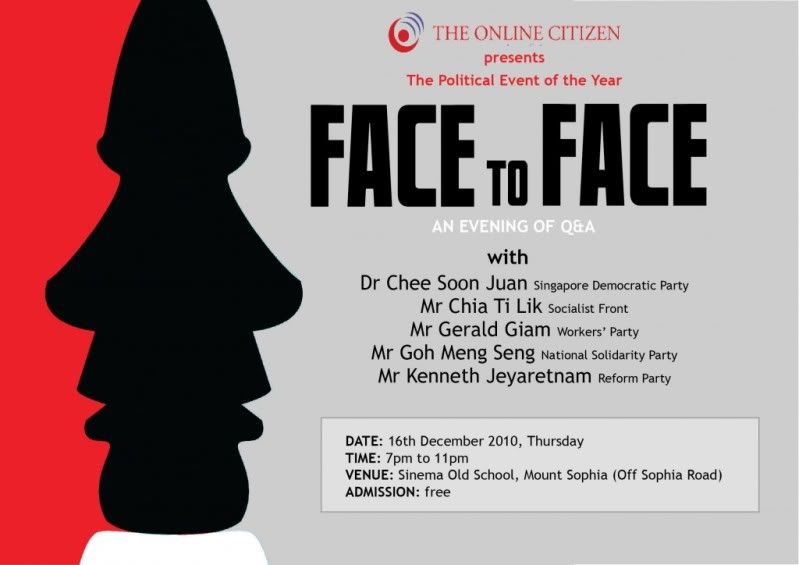 [Note: The venue for the event has been changed to Quality Hotel on Balestier Road. Only pre-registered participants will be admitted, due to space constraints. Unfortunately, no more registrations are being accepted as there's a full house. But the event will be video recorded, so look out for it on TOC.]
I will be representing the Workers' Party at the upcoming political forum organised by The Online Citizen (TOC), happening next Thursday evening. Together with leaders of several other political parties in Singapore, I'll be taking questions from the floor for over two hours.
You can find out more and indicate your interest to attend here.
Do come and invite your family and friends. I look forward to meeting you there!